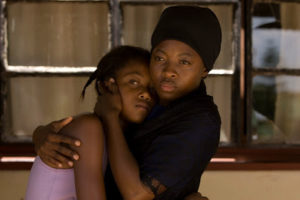 SA movie scoops coveted Cannes award
Nadia Neophytou
"The local movie Life Above All scooped a prestigious award at the Cannes Film Festival on Saturday night.
"The film created a buzz at the event earlier this week when it received a 10 minute standing ovation following its premiere.
The buzz around the film is still growing. The film was awarded with the esteemed Prix Francois Chalais Award.
"Producer Greig Buckle said: "[The award is] about the film that reflects the world we live in at the moment. So for me that's quite an achievement. Our film has been recognised as reflecting the real world we live in."
Gerdard Carreyrou was part of the panel that decides who wins the award. The panel said the film showed humanity and was inspirational."