Saigon (Ho Chi Minh City) at night is a wonderfully garish spectacle. Here's the big night time market. (Check out the last post for a shot of the death-defying gauntlet of mopeds you have to face to get to the market.
Here's Daniel wandering a line of stalls.
And here's the city from the bar at the top of the Sheridan.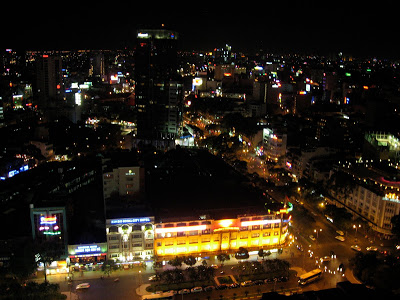 From street level, check out one of the nicer streets.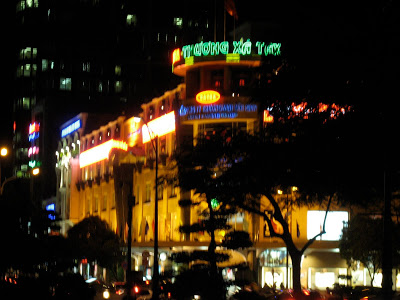 And one you wouldn't want your mother on alone.
Even the trees get festive at night.

Yowza. tomorrow a slower pace along the river in District 2.
Cheers,
Allan