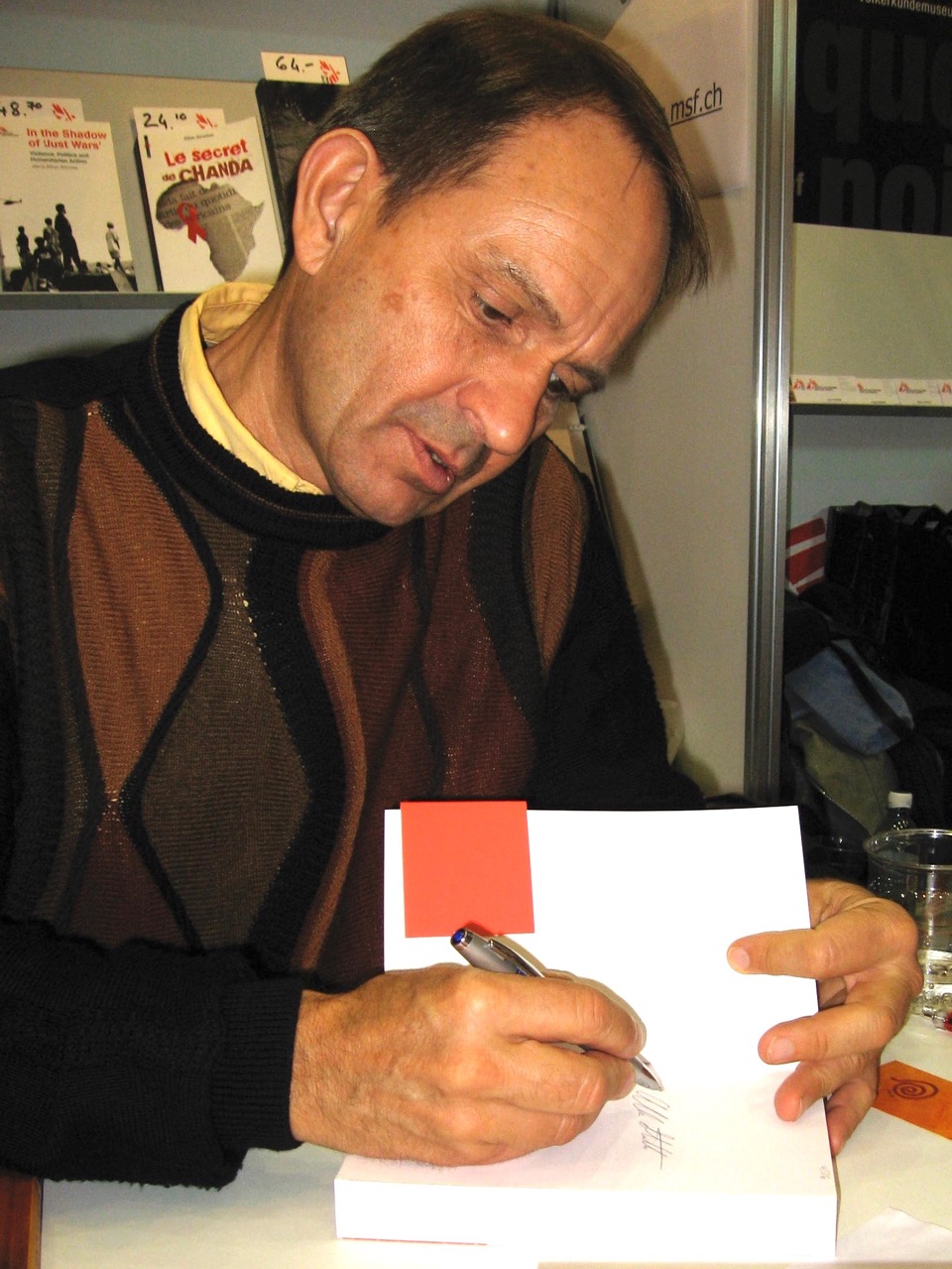 Teachers, meet Allan!
Allan is a certified teacher who has headed the Drama Department at the Etobicoke School of the Arts and is familiar with classroom needs. He is available for live or Skype class visits. He begins with a five-minute reading to give students a window into his work: his background is theatre and the readings are lively. Then he opens the floor to an open-ended Q&A. Students generally ask how to get ideas, how to write dialogue, tips for becoming better writers, etcetera.
Some of Allan's books focus on social justice themes and he has tailored some presentations to schools who would like a focus on discrimination, sexual assault, HIV/AIDS awareness and/or child soldiers. He has travelled extensively and has true stories about young people that connect to these themes around the world. He has presented to at-risk groups, including teens in prison, as well as at private and alternative schools, and is happy to tailor presentations to the needs of your school.
BOOK EXPO CANADA, TORONTO, 2004
YA novels as literature. The universality of social justice themes.
MICHAEL L. PRINTZ HONOR BOOK AWARD SPEECH, AMERICAN LIBRARY ASSOCIATION CONVENTION, CHICAGO, 2005
On researching and writing Chanda's Secrets.
CANADIAN LIBRARY ASSOCIATION BEST YA BOOK AWARD SPEECH, MONTREAL, 2009
Truth and fiction. Research and vetting. Using acting techniques in fiction.
WHITE PINES NORTH SPEECH, 2009
Why I write. How I choose what to write. Getting inside characters' heads. Using acting techniques in fiction. The relationship of character and plot. When to use and/or abandon outlines. Themes.
CANADIAN LIBRARY ASSOCIATION, BEST BOOK FOR CHILDREN AWARD SPEECH, VICTORIA, 2014
Real life and fantasy. Fictionalizing personal stories into fantasy. Acting techniques to imagine yourself into characters.
FOLLETT INTERVIEW, 2010
On switching from plays to novels; writing novels about social justice; research for Borderline; how Chanda's Secrets became a film